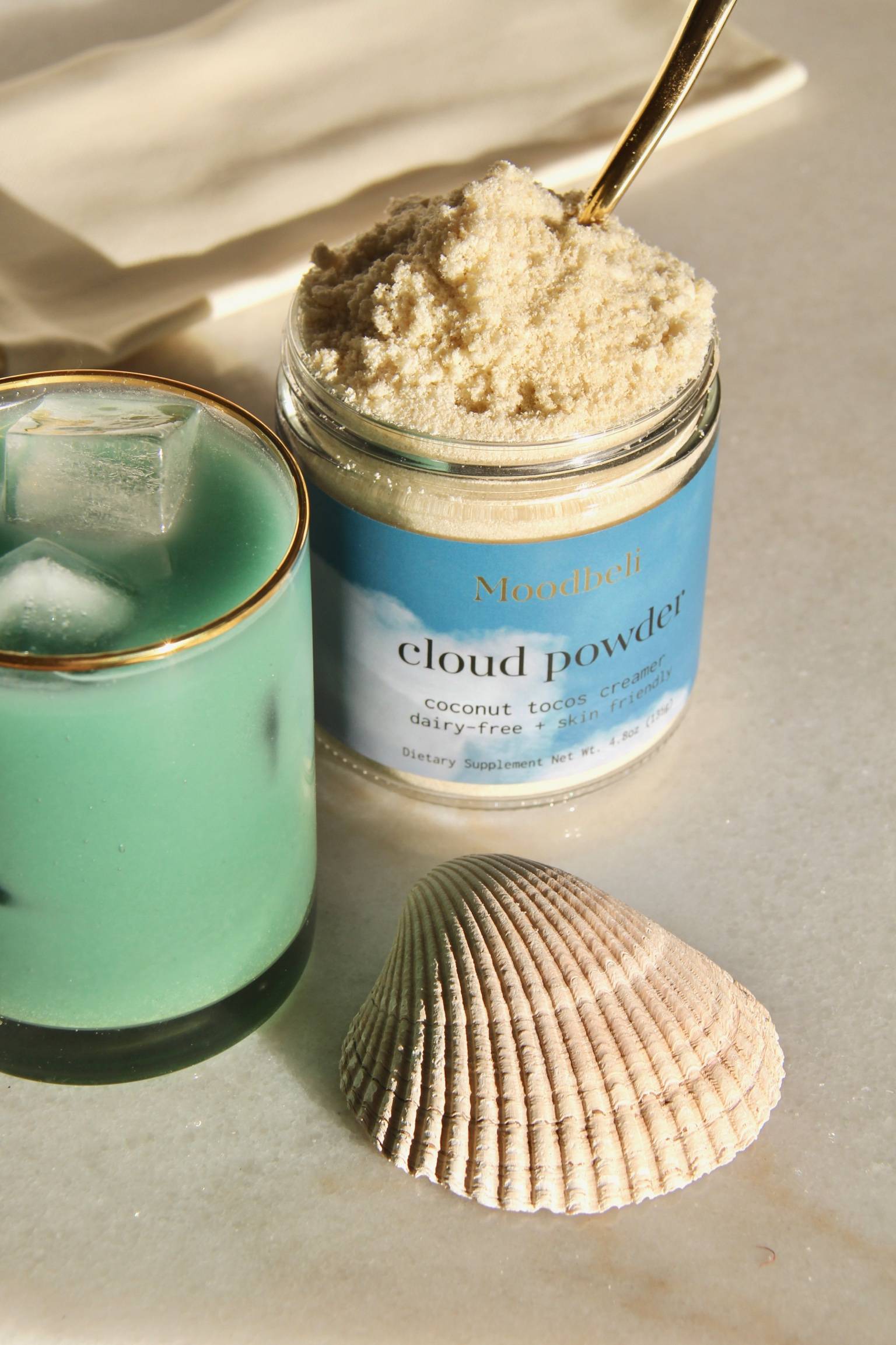 ---
Cloud Powder is for anyone who loves adaptogenic tonics and healthy glowing skin. A deeply indulgent dairy-free creamer that pairs perfectly with all of our adaptogenic blends, creating an instant sugar-free herbal latte to fit every mood.
Loaded with "tocos" (rice bran solubles) and organic coconuts, Cloud Powder is rich in essential vitamins and minerals that strengthen, tone and nourish tissue from the inside out.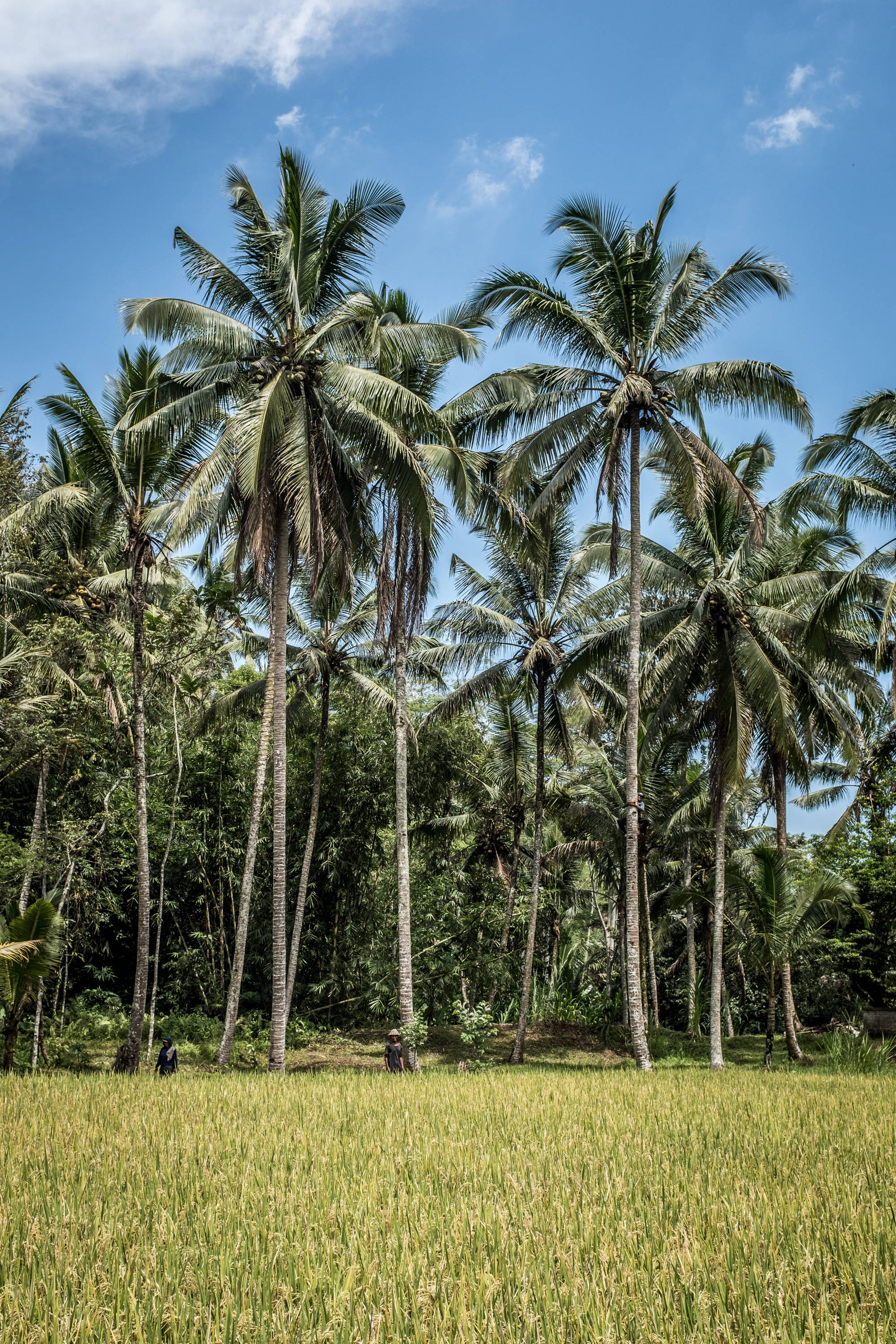 ---
Glow // Hydrate // Indulge
🌾
Tocotrienols are fluffy rice bran solubles with a creamy vanilla ice cream taste. Rich in Vitamins E, D, and biotin, important antioxidants for fighting free radicals, tocotrienols support healthy skin, tissue and muscles. This 100% plant-based source of bioavailable fat soluble vitamins may increase energy, promote healthy blood flow, and help remove toxins from the body.
🌴
Coconut milk powder is made from freshly squeezed organic coconut meat and is the perfect compliment to tocotrienols which are best absorbed by the body when accompanied by a healthy fat.
🌴
Coconut water powder is made by drying fresh young coconuts. It is rich in magnesium, calcium, and vitamin C. It balances electrolyte levels and hydrates the body.
---
How to Use:
Add 1 tablespoon of Cloud Powder to coffee, tea, lattes, smoothies, sprinkle on oats, swirl onto desserts, and spoon directly into your mouth.
Pair with Adaptogens:
Combine 1 tablespoon of Cloud Powder with 1 teaspoon of any Moodbeli Ancient Tonic Botanical blend for an instant creamy, sugar and dairy-free adaptogenic coconut latte.
We crafted Cloud Powder to be the perfect base for any adaptogenic latte, tonic or elixir.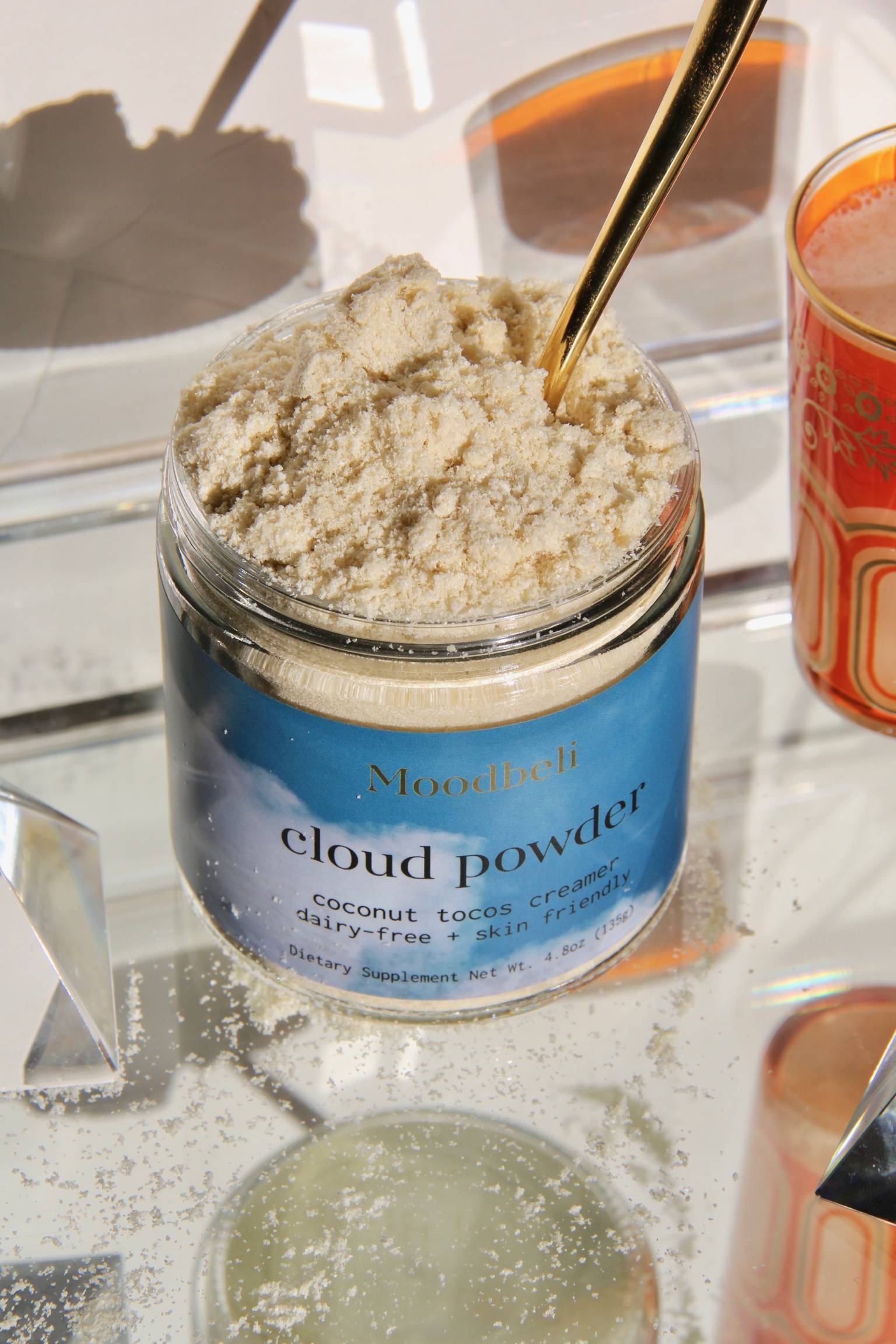 Ingredients:
Non-GMO tocotrienols [rice bran solubles] (United States), organic coconut milk powder (Vietnam), organic coconut water powder (Indonesia).
30 servings per jar
135 grams
Vegan, paleo, gluten-free, organic, no added sweeteners, no preservatives.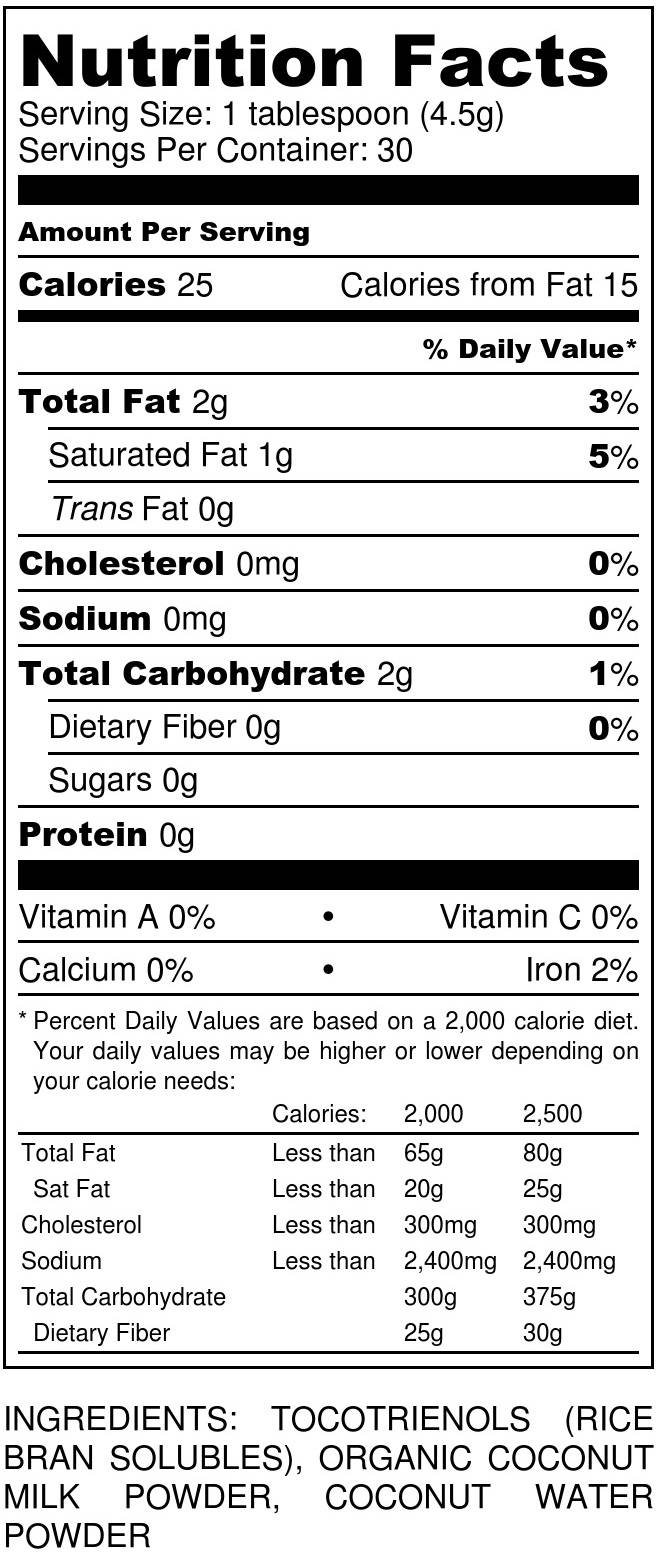 We recommend that you consult with a qualified healthcare practitioner before using herbal products, particularly if you are pregnant, nursing, or on any medications.
#getinthemood